PROJECTS
Construction Documents
The following is a typical set of Construction Documents used for Bidding and Permits.
*Please note, every project is different and the required information varies for each project.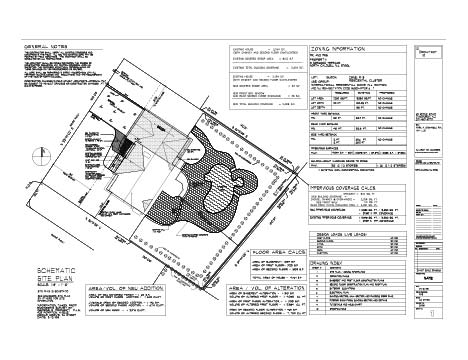 Site Plan & Zoning
Illustrates the existing or new site plan showing the proposed structure and setback requirements. Includes area and volume calculations and a Zoning Chart which lists the town requirements and the project's conformance.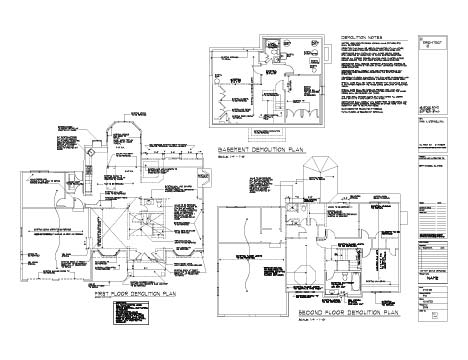 Demolition Plans
Indicates the scope of the proposed demolition for the project.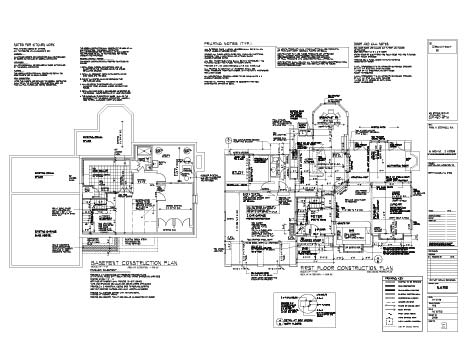 Basement & 1st Floor Construction Plans
Indicates the proposed construction for the first floor and basement.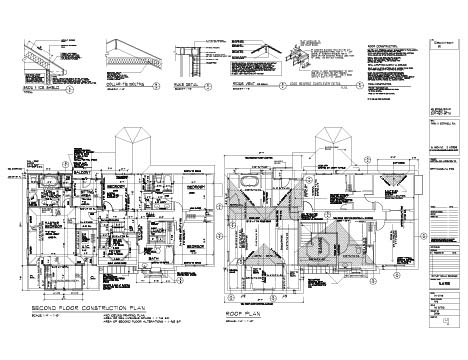 Second Floor and Roof Plan
Indicates the proposed construction for the second floor and the proposed new roof.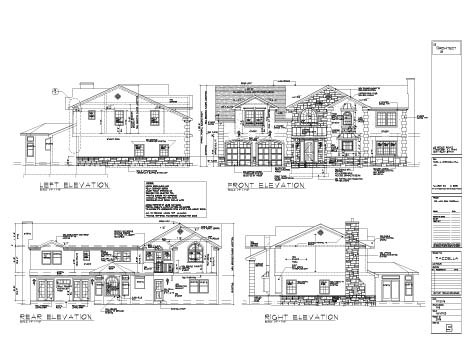 Elevations
Illustrates the new and existing construction from the exterior.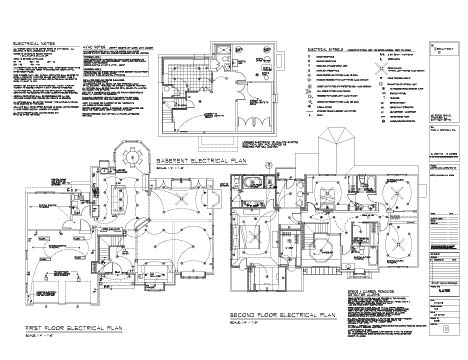 Electrical Plans
Indicates the new light fixtures, outlets and switches needed for the proposed new work.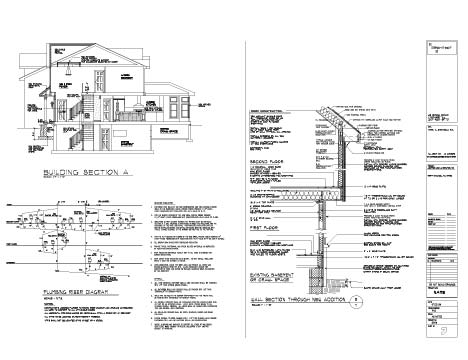 Section and Plumbing Riser Diagram
Illustrates the relationship between the existing building and the new construction, indicating beam locations, and interior elevations. The plumbing Riser Diagram is required by the municipality and indicates the number of plumbing fixtures in the structure and how they are vented.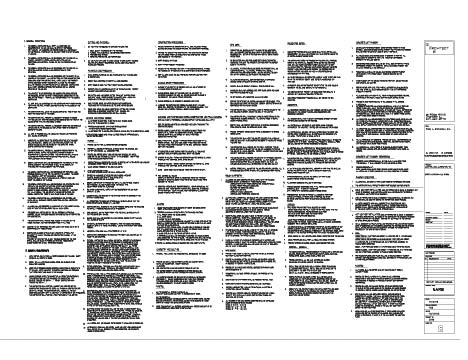 Specifications
This sheet has notes and specifications indicating the contractor's scope of work and the materials to be used.